Visa Gold credit card
Card for frequent trips abroad for people with higher income and entitlements to additional services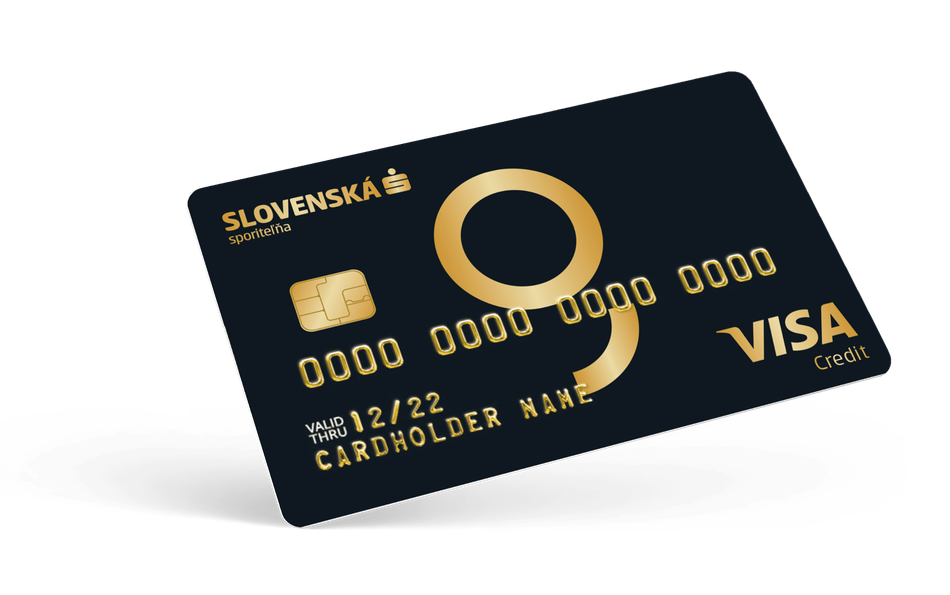 Advantages of the Visa Gold credit card
contactless embossed credit card with extra benefits for you,
money available up to 45 days interest-free,
credit line now from €900,
you have your finances immediately available following approval; you do not have to wait for the card; you can draw funds at the branch or from the account (more about the service),
goods, you pay for by card are automatically insured for the first 10 days, (more about the service),
Visa Benefit Program – additional services and special bonuses:

Benefits at Prague Airport – FastTrack Airport Lounge at a discounted price, 12% discount on parking fee,
Visa doctor on the phone – 3x consultations with the doctor per month, also via video call,
Global benefits – Visa Luxury Hotels – more than 900 luxury hotels worldwide with the lowest prices and other benefits, AirRefund – compensation for cancelled, delayed or overbooked flights,
Hotels.com – 8 % discount on accommodation,
Amazing places – special gift for accommodation at selected facilities,
Visa partners – Special offers and discounts at various merchants (listed on the Visa Benefit program page),

entry to airport lounge in Vienna and Budapest – 4 free entries per year for the main card holder, 
Moneyback loyalty program in George app,
Show me PIN in George web or George app,
with the Smart purchase service you get money from your credit card to your current account, quickly and without approval, with a 10-month gradual repayment term.
Your new George card will come in  a stylish package, in which you will find all the necessary information

www.akoplatitkartou.sk
We will refund your monthly credit card fee if you have paid in total during the calendar month:
€300, with a credit line of up to  €1,000 (incl.),
30% of the credit line provided, with a credit line of €1,001 to €3,333,
€1,000, with a credit limit of €3,334 or more.
We will refund your monthly primary credit card fee to your account at the start of the following month.
The total does not include cash withdrawals, canceled transactions, amounts returned for returns or claims, special transactions (gambling, lottery, betting or foreign currency purchases at a currency exchange), or funds drawn through the Quick Draw (Rýchle čerpanie) service, decimal amounts charged in the Smart Purchase service, or paying off another credit card.
What do you need to get a Visa Gold credit card?
If you are over 18, you just need to show your ID and have a regular income.

Eco-friendly card
The card is made of the environmentally degradable material. The new card decomposes to 99%; it is made of a material that decomposes quickly in organic compost.
The recommended combination of cards for you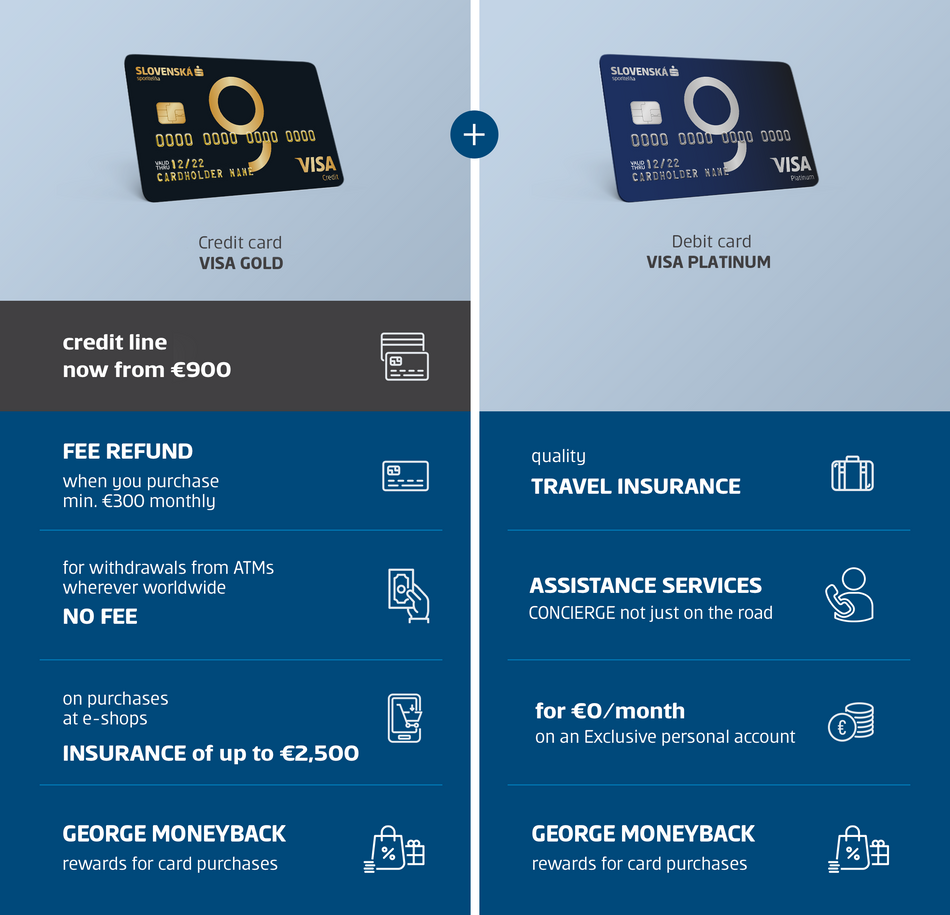 Information centre
If you have any questions, feel free to contact us.