Visa Platinum payment card
Exclusive benefits when travelling and access to airport lounges. Access your money anywhere in the world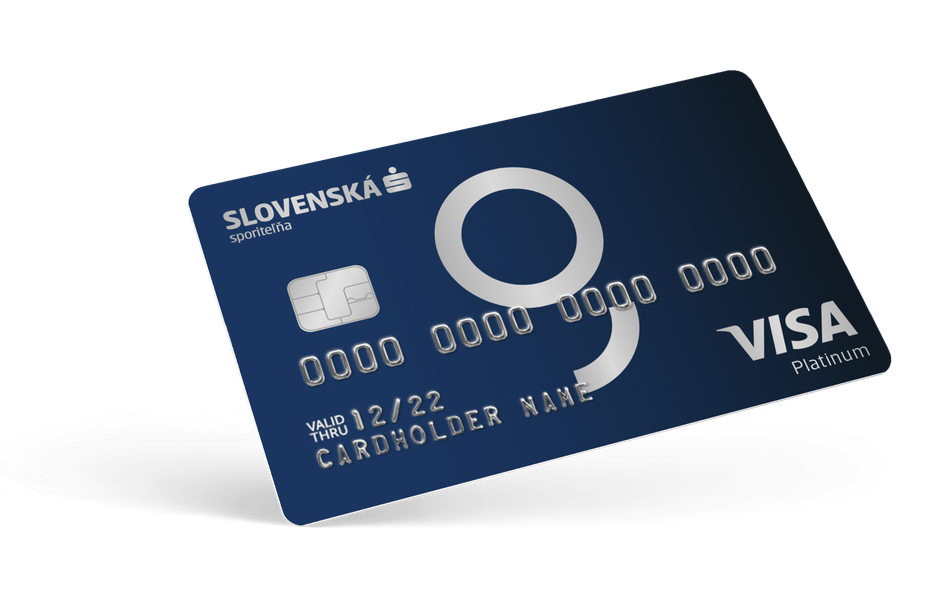 Open the web version of George or the George app and select the New Card for your Account tile in the eShop.
Choose an image from our gallery. You can also create your own payment card design.
Activate your card in a few clicks. Find your PIN easily and quickly; use your card as soon as it is delivered.
Add your new card to your mobile phone now via the George app. Start paying quickly and securely using your mobile phone.
Advantages of the Visa Platinum card
Your new George card will come in a stylish package, in which you will find all the necessary information

www.akoplatitkartou.sk
How do I get a Visa Platinum card?
You get a Visa Platinum payment card for any account except a Space account Junior.
Do you want a free card for a close person for your account?
You can set it up easily in George.

Eco-friendly card
The card is made of the environmentally degradable material. The new card decomposes to 99%; it is made of a material that decomposes quickly in organic compost.
Recommended combination of cards for you