Statistics on the use of banking services confirm that digital banking is increasingly successful. It might almost seem that branches are becoming unnecessary. However, there are still plenty of areas where personal contact is needed, such as financial planning. With the restrictions on face-to-face meetings during the pandemic, one solution is again digitalisation.  Since October last year, Slovenská sporiteľňa has been offering clients the opportunity to meet their personal banker online, via a video call from the comfort of their own home.
For the 150,000 clients of Slovenská sporiteľňa who have a personal banker, Slovakia's largest bank introduced in October the new service Financial Planning via virtual meetings in the Microsoft Teams app.
How does it work?
"From the client's point of view, a meeting through Teams is basically the same as if they had experienced it in the branch. The personal banker explains the individual products and possible variants of the financial plan to you, with the aid of a camera and tablet, which is the basic working tool for servicing clients at our bank." explains Michal Orlovský, responsible for managing clients' assets at Slovenská sporiteľňa, adding: "In addition to communication with the consultant, the client also has the opportunity to conclude transactions without visiting a branch, as a call is subsequently made and recorded. The client can now conveniently set up various forms of savings and investments, as well as cover risks, thanks to insurance, or set up a 2nd or 3rd pillar pension".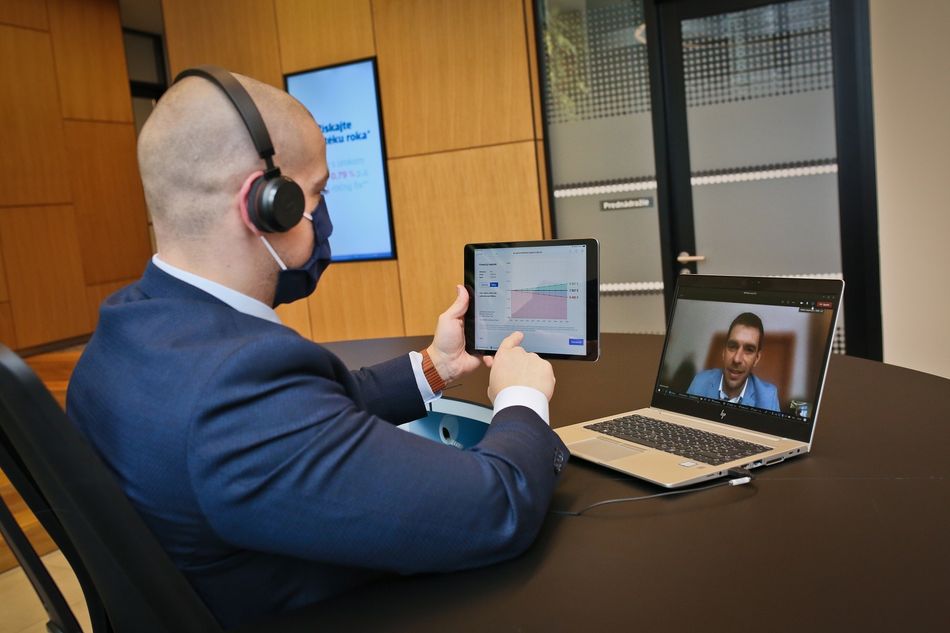 Financial planning is key
Statistics from the first wave of the pandemic showed that one in five families did not have a reserve for even one month. The good news is that more than three quarters of households are aware of the importance of savings and want to save. Helping them ensure their security for the future, our unique service, the Financial Plan, has now been used free of charge by more than 330,000 clients at Slovenská sporiteľňa. Everyone can try it out on the Bank's website or in branch. Advice via Microsoft Teams is now available for clients in the care of personal bankers. Slovenská sporiteľňa has thus again confirmed its position as digital leader.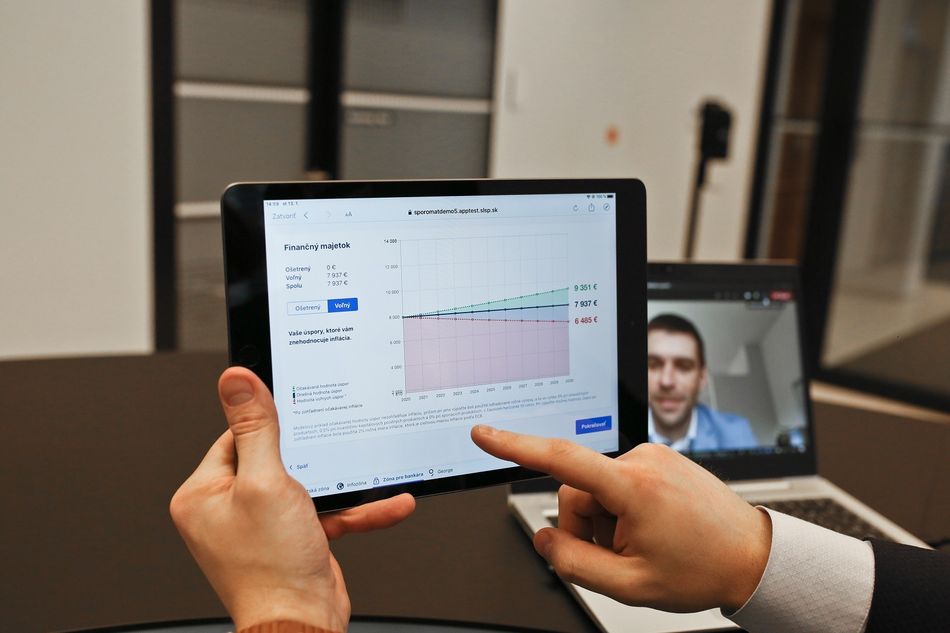 First experiences surprising
Just as people have got used to communicating with family and friends online during the pandemic, they also welcomed this offer from their bank. Initial experience has shown that online communication is used by clients regardless of age or locality in which they live. "And this is simply good news. The past months have confirmed that well-off people have managed the consequences of the pandemic better than others. A well financially secured person has created a financial reserve in the amount of three to six months' income, is insured against unpredictable situations, protects their property against inflation by investments and prepares for retirement. And it is precisely these services that are now offered by our personal bankers online, too," concludes Orlovský.