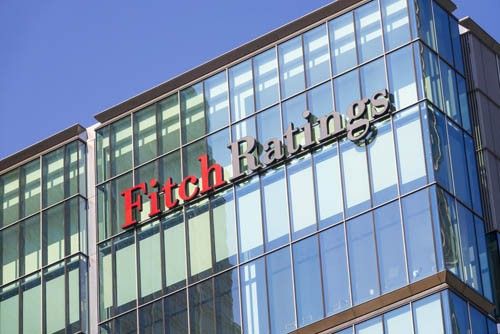 The agency Fitch Ratings has upgraded the rating of Slovenská sporiteľňa. The Long-Term Issuer Default Ratings (IDRs) have been upgraded by one notch from BBB+ to A- with a stable outlook. The agency has upgraded the Short-Term IDRs to F1 and the Support Rating to level 1.  
The upgrade of Slovenská sporiteľňa's IDRs goes hand in hand with the upgrade of the parental Erste Group Bank in March and its ability to provide support to its Slovak subsidiary. Namely, according to the agency, Slovenská sporiteľňa is key and integral component of Erste Group with its long-term strategic focus on the CEE region and geographical proximity of the Slovak and Austrian market. 
Fitch also emphasized the significance of Slovenská sporiteľňa within the group as it accounted for 7% of Erste's assets and 15% of Erste's pre-tax profit at the end of 2016. The agency also highlighted the high level of Slovenská sporiteľňa's management, operational integration, the ownership structure (Erste owns 100% assets of Slovenská sporiteľňa), as well as a long and successful history of supporting the objectives of Erste Group. The agency pointed out the bank's strong capitalization and its conservative risk appetite. It described Slovenská sporiteľňa as having ample liquidity and well-established domestic deposit franchise, while the vast majority of total funding is represented by customer deposits.  
"The improved rating is a reward for our work in Slovenská sporiteľňa and the parental Erste Group, of which we are integral part. Together we work on responsible lending in the CEE countries, the creation of added value for our clients and the growth of Slovak economy," said Peter Krutil, deputy chairman of the Board of Directors of Slovenská sporiteľňa.
According to Fitch, the strong economic environment should continue to support asset quality in 2017. The retail clients should benefit from the low interest rates, falling unemployment and rising disposable income. The solid GDP growth bodes well for the performance of corporate clients. The asset quality of Slovenská sporiteľňa is underpinned by a high share of collateralised lending, substantial provision coverage of impaired loans, modest write-offs of legacy bad debts, and low portfolio concentration by industries and single names.  
Along with the upgrade of Slovenská sporiteľňa, Fitch reassessed the rating of Česká spořitelna too – it has affirmed its long-term IDRs at A- with a stable outlook and upgraded its short-term IDRs from F2 to F1. The support rating of Česká spořitelna remains at level 2. 
Ratings of Slovenská sporiteľňa