Our bank has the longest tradition of saving services in Slovakia. Its roots can even be traced back to the 19th century. So-called "affiliate branches of Die Erste oesterreichische Spar-Casse" were established in Bratislava (Pressburg), Trnava (Tyrnau), Banská Bystrica (Neusohl) and Levoča (Leutschau) from as early as 1824. Individual savings banks were founded in Bratislava (Pressburg) in 1841, Trnava (Tyrnau) in 1844, Košice (Kaschau) in 1844. In 1923 was founded Mestská sporiteľňa in Bratislava. A new era began when the bank became part of Československá štátna sporiteľňa (Czechoslovak State Savings Bank), in 1953 when it was established. From 1969, our bank started its activity as a separate entity - Slovenská štátna sporiteľňa, š. p. ú. (Slovak State Savings Bank, state monetary institution)
After 1989, a liberalization of the financial sector was seen, which brought new competitors to the market. In 1990, we obtained a universal bank license and extended our services within the institutional and business clients segments as well. The activity of Slovenská Sporiteľna on money and capital markets, in relation to securities, started when they were set up in 1991. Only 3 years later, our bank was transformed into a joint stock company and started to act under the commercial name "Slovenská sporiteľňa, akciová spoločnosť."
In 2001, an agreement was concluded between the Ministry of Finance of the Slovak Republic and Erste Bank, about the sale of the majority of shares. We then became part of the strong Erste Bank der oesterreichischen Sparkassen AG financial group.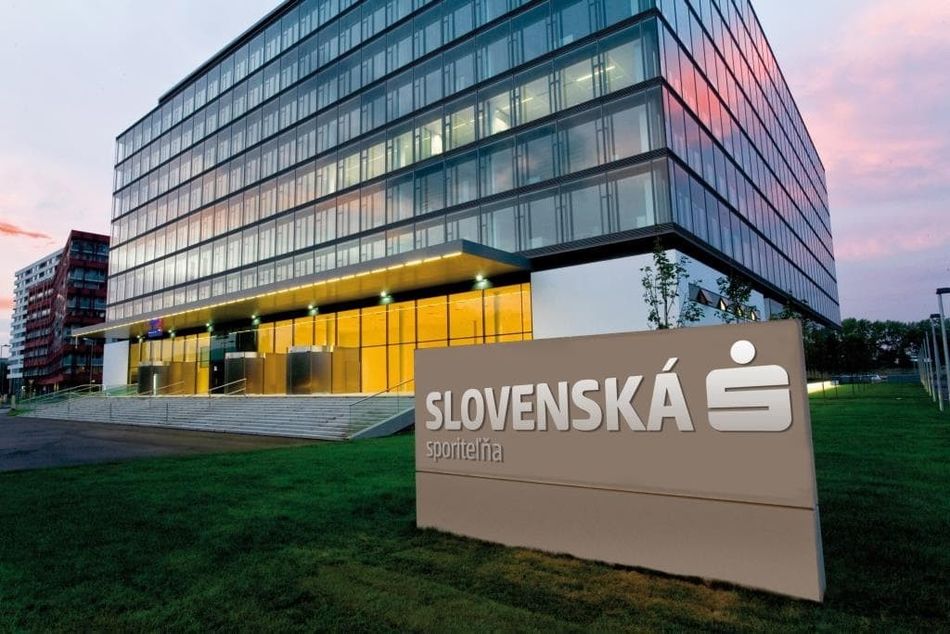 Currently, Slovenská sporiteľňa is the largest commercial bank in Slovakia with a full foreign exchange license and a permit for mortgage trading. Our bank has the largest share of the deposit market, has the biggest network of its own branches and issues the most bank payment cards.
We provide a full range of products and services to our clients, from traditional current accounts to various kinds of passbooks, term deposits, payment systems services, loans and modern electronic banking services.
The foreign activities of the bank and its clients are supported by the bank's membership of the international S.W.I.F.T. payment network, which allows payments to be sent around the world through correspondent banks. We were the first bank in Slovakia to obtain a license for the issue and acceptance of all kinds of VISA International payment cards. Currently, the bank also has a EUROPAY International and MASTERCARD International licence. Slovakia is the second country in the world (after the United Kingdom) to start to gradually transform from a EUROPAY International system to EMV technology for chip cards and terminals.
You'll feel right at home in one of the branches of Slovenská sporiteľňa thanks to the stylish design and pleasant atmosphere. You can enjoy a cup of coffee while you discuss personal and corporate funds, insurance or investments. And as a modern bank which cares about the environment, everything will be arranged without any paper documentation via tablet, the user-friendly fund management tool.